Brian Cox brings the Wonders of the Universe to life for children
02 Jun 2011
Hundreds of schoolchildren will be held spellbound by star scientist Professor Brian Cox at a fascinating interactive lecture tomorrow.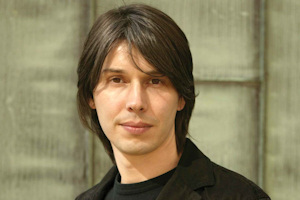 The hugely popular scientist is holding his second 'Star Lecture' at The University of Manchester, where he is an academic in the School of Physics and Astronomy, on Wednesday 8 June.

It will also be recorded and made available on The University of Manchester website, allowing thousands more pupils to learn about space and the Universe as part of their science lessons shortly after the event,.

The Oldham-born scientist will enthrall his young audience – who will be coming from schools across the North West and the UK – with stories about the wonders of our planet and solar system.

More than 500 lucky children will be at the lecture to see Professor Cox in person and some will even have the chance to ask him questions.

Professor Cox, who is also a graduate of The University of Manchester, is the star of the acclaimed BBC TV series 'Wonders of the Universe' and 'Wonders of the Solar System'.

He also hosted 'Stargazing Live' at the University's Jodrell Bank Observatory – a show watched by more than 10 million viewers over three nights.

He will base his talk around two key areas – the importance of studying science and his passion for it. It will also centre around key topics the children will study as part of their GCSEs.

Professor Cox said: "I am greatly looking forward to the Star Lecture – it is always a real delight to talk to schoolchildren who are so passionate and inquisitive about science.

"Last year's event was one I enjoyed immensely, and I am looking forward to the reception and the questions they will ask.

"I believe this is the best possible way for youngsters to elarn about the Universe around them. In fact this is how I first became interested in space – listening to people like Patrick Moore when I was a teenager really inspired me and gave me the drive to get where I am today.

"It is always such a pleasure to give talks such as these at The University of Manchester."

Julian Skyrme, Head of Student Recruitment and Widening Participation, said: "Enthusing the next generation about science is a key goal for the University and there is no member of our staff more suitable to do this than Professor Cox.

"Brian has a huge profile among young people and we expect him to have an inspirational effect on many of the young people who will get to hear him speak."

As well as being a University academic, Professor Cox – along with thousands of other scientists – works on the Large Hadron Collider at CERN, the famous scientific research centre in Geneva.

The team hope to recreate conditions in the Universe less than a billionth of a second after the Big Bang and uncover some of its unsolved mysteries.

Professor Cox was a member of nineties pop act D:REAM while studying for his PhD at The University of Manchester.

With the band, he played "Things can only get better" at the famous Labour Party victory celebration at the Royal Albert Hall after the 1997 General Election.

He is also a regular presenter on the BBC flagship science programme Horizon and acted as scientific advisor on the 2007 film Sunshine, directed by Danny Boyle and written by Alex Garland.

He has received many awards for his efforts to publicise science. In 2002 he was elected an International Fellow of The Explorers Club and in 2006 he received the British Association Lord Kelvin Award for this work. Last year he was made an OBE.