Improving Wi-Fi access across campus
01 Jun 2011
IT Services is pleased to announce the availability of a new 'eduroam' service which simplifies access from smart-phones and tablet devices (e.g. iPads) and enables seamless Wi-Fi access across the HE sector.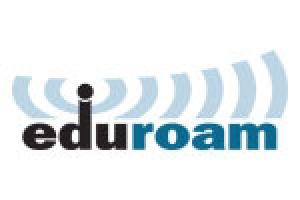 We are continually working to expand the coverage of wireless networking across the campus, focusing on areas of maximum benefit and particularly where students congregate.
The new service is available wherever you see 'eduroam' in your list of Wi-FI networks. eduroam is a secure, world-wide roaming access service developed for the international research and education community. It allows students, researchers and staff from participating institutions to connect to the Internet on The University of Manchester campus and when visiting other participating institutions, such as The University of Lancaster, UCL and LSE.
eduroam is particularly convenient if you have a smart phone or tablet (e.g. iPad). Rather than having to type in your University username and password every time you access the network, you can now set up your laptop or mobile device for access once and it will remember this configuration. Other advantages are that it will also work seamlessly at other sites that use eduroam. The service is also encrypted, offering improved levels of security.
Where is the eduroam network available on campus?
eduroam is already available in a large number of buildings across campus. Over the next two years it will be made available across all wireless networks on campus.
How do I connect to eduroam?
For step-by-step guides on accessing eduroam from your laptop or mobile device and for a full list of locations where it is available on campus, visit the eduroam page on the IT Services website.