MyView rolls into action
26 May 2011
A new initiative has been launched to help you keep your personal details up to date in the University's Human Resources system.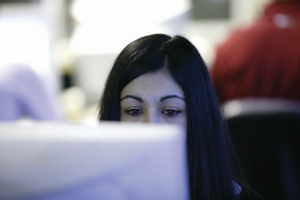 The MyView Employee Self Service system means you can view, and in some cases, amend, your personal details.
So you'll be able to change your contact addresses, emergency contact details and equal opportunities information.  You'll also be able to view your bank details and payslips online.
MyView is being rolled out across campus in stages and if you've not already, you'll receive a welcome email message giving you all the information you'll need to access the system and make any changes.
Katie Duxbury from the HR Directorate has been leading the project and said: "MyView is quick and easy to use and is a great way to help you keep your personal details up to date, for example, if you move house.  We hope to be able to use the system to introduce a whole host of other services for staff in the future."
More information about the system can be found at:
If you need any assistance accessing MyView, you can contact IT Services at: