A vision for Manchester 2020
08 Jun 2011
Contribute your thoughts and ideas about the future of our University by Friday 10 June.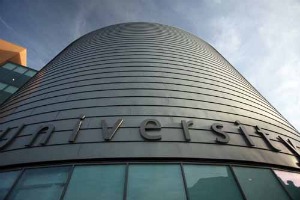 President and Vice-Chancellor Professor Dame Nancy Rothwell said: "Now is the right time for us to consider how best to take the Manchester 2015 agenda forward well into the next decade. That is why we are developing the University's vision for Manchester 2020, which will take into account the very different external environment that we now face.
"I'd like everyone in the University to feel that they can be a part of this, and would very much welcome your thoughts and views about how you see the University defining itself and developing in the future."
If you have any ideas of comments about the future of the University, please send them by Friday 10 June to:
The kind of things you might like to consider include:
What will be the defining features of the University in 2020?
What will we be known for?
What will be the shape of the University in the future?
What should be the focus of our attention?
What should we stop doing or do less of?
A draft document outlining the Manchester 2020 vision will be circulated for consultation in due course.