President's Questionnaire 2010: Sharing the findings
26 May 2011
Key findings of the alumni questionnaire will be presented on 27 May (2.30-4pm) in The Manchester Museum's Kanaris Lecture Theatre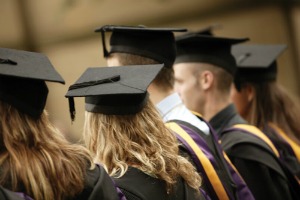 36,000 alumni responded with their attitudes towards the University, including answers to questions such as would they recommend the University to others; has their degree made a positive impact on their career and what sort of University news would they most be interested to hear about.
A presentation of the key findings of the questionnaire will be given on 27 May 2011.
This will be of especial interest to colleagues involved in student recruitment/admissions/teaching & learning/careers/ business development and external relations.
Date: Friday 27 May Time: 2.30-4pm Venue: Kanaris theatre, Manchester Museum
Places are limited. To book, contact:
The President's Questionnaire is a five-yearly global questionnaire of University of Manchester alumni, which was first undertaken in 2005. Its initial aims were to facilitate integration of the UMIST and VUM alumni records, and to gain a better picture of our alumni and their relationship with the University.
We now have the results of the 2010 President's Questionnaire, with some very interesting findings. The high response rate for the questionnaire (18%) indicated that a large number of our alumni were interested in maintaining contact with us. Of these respondents, 90% stated that they would recommend the University of Manchester to others. This figure remained above 85% even for those cohorts of students who graduated in the past five years, whose student satisfaction survey responses might have led us to expect a less positive pattern.  
As well as helping us to develop a picture of what our alumni are currently doing, the questionnaire responses have allowed us to better understand the ways in which our alumni wish to be communicated with, and the topics that are of most interest to them – with 'groundbreaking research' a topic which appears to be of high interest across all age groups.
DDAR has undertaken detailed demographic analysis of the results (by age-range, country etc). We will share the key findings at this presentation which we see as an important basis for focused planning for additional Faculty and School-based alumni programming as we look ahead. We look forward to discussing the findings and the implications for how we develop highly effective alumni and donor communications across the campus, and seek to engage alumni in ways which are meaningful to them as well as for us.