Guest lecture by Professor Sube Banerjee of the Institute of Psychiatry
18 May 2011
On Monday 13 June (12.30-2pm) in Room G306b, Jean McFarlane Building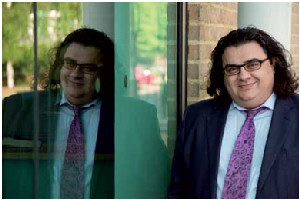 Professor Sube Banerjee, Professor of Mental Health and Ageing, Institute of Psychiatry
The School of Psychiatry is honoured to welcome Professor Sube Banerjee to The University of Manchester on Monday 13 June 2011, when he will present:
"Who cares if the drugs don't work? Quality of life and quality of care in Dementia." 
Sube is Professor of Mental Health and Ageing in the Health Service and Population Research Department at the Institute of Psychiatry, King's College London where he directs its Centre for Innovation and Evaluation in Mental Health. He is also Clinical Director of old age psychiatry at the South London and Maudsley NHS Foundation Trust. He is the Department of Health's senior professional advisor on older people's mental health and leads the development of its National Dementia Strategy.
The presentation will take place in room G306b in the Jean McFarlane Building. Attendees are invited for refreshments at 12.30pm with the presentation beginning at 1pm and closing at approximately 2pm.
If you wish to attend, please inform:
All are welcome to attend.