Manchester wins Queen's Award for Enterprise
21 Apr 2011
The University of Manchester has won the Queen's Award for Enterprise, the most prestigious corporate award for British business.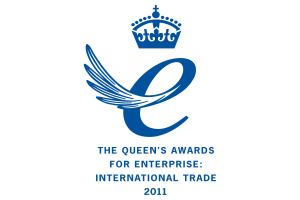 The University wins the Award in the International Trade category for its outstanding achievement in more than doubling annual overseas income during the last six years to £93m in 2010.

Professor Dame Nancy Rothwell, President and Vice-Chancellor of The University of Manchester said: "We are delighted to have won this highly prestigious honour, which recognises the fact that Manchester has a truly global reputation and that international students recognise the quality of education, the value of a Manchester degree and the support and guidance that we are able to offer.

"We are proud that Manchester is such a multicultural university, home to almost 11,000 non-British students from more than 160 countries."

The University of Manchester has developed a new coherent strategy to support international student recruitment, backed up by effective marketing and strong liaison with overseas governments and academic institutions. 

Manchester has also put increasing emphasis on broadening its international research funding, culminating in the award of the Nobel Prize for Physics to Professors Andre Geim and Konstantin Novoselov last year.

To win the Queen's Award for Enterprise in the category of International Trade, the recipient must show a substantial and sustained increase in overseas earnings over six years, to a level which is outstanding for the products and services concerned, and for the size of the organisation.

Her Majesty The Queen makes the awards on the advice of the Prime Minister, who is assisted by an advisory committee that includes representatives of government, industry and commerce, and the trade unions. The awards are conferred by the Queen on her birthday, April 21.

As well as receiving the Award, which lasts for a five-year period, representatives of the University are also invited to attend Her Majesty's Reception at Buckingham Palace in July.

The University of Manchester can trace its roots back to 1824, before a merger between the Victoria University of Manchester and UMIST in 2004 created a powerful new force in Higher Education, with a transformational vision and a truly global ambition.