Tabley Friends spring into new season!
18 Apr 2011
Baroque Concert (26 May) * Summer Concert with Strawberries and Sparkles (7 July)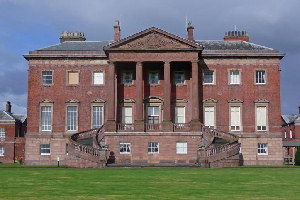 After their successful Spring events, the Friends of Tabley have just announced two summer events to further brighten up the new season:
Baroque Concert
Thursday 26 May at 7.30pm
In Tabley House's showpiece room, the Gallery
The Telemann Baroque Ensemble will be led by Peter Collier, an Oxford tutor of the Baroque, who will also read some amusing anecdotes of the period.
Tickets: £17 (£15 for Friends), including wine and "special nibbles" during the interval.
Summer Concert with Strawberries and Sparkles
Thursday  7 July at 7.30pm
Once again the Cheshire choir Consort will sing some very varied music from the 15th century to the present day. This will also take place in the Gallery and there will be delicious strawberries and bubbly in the interval. "This event has always been a huge success" said Mr Payne "if the weather is kind, standing on the portico, glass in hand overlooking Tabley park just adds to a delightful evening".
Tickets: £20 (£18 for Friends)
Apart from being entertaining, these events will raise funds for the next project, the redecoration of the old chapel of Tabley House. The expert doing the work will be Charles Hesp, who last year completely restored the House's now stunning Dining Room (he has previously restored St Paul's Cathedral!).
Tickets, or more information on the Friends or events, from:
Carole Cooper on 01565-654301