New Directorate of Research and Business Engagement
20 Jan 2011
Integrating the University's research support and business engagement functions within the PSS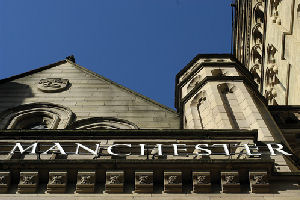 A new Directorate of Research and Business Engagement is to be created within the Professional Support Services (PSS) which will integrate the University's research support and business engagement functions. An internal advertisement will be placed over the next few weeks with a view to making an appointment to this post by the end of February.  
The new Director will take the lead on implementing the outcomes of the recent reviews of research and business-related activities (Research Finance & Administration, Contracts, Graduate Education, and Business Engagement) and put in place an appropriate sub-structure to support those outcomes.
In relation to Graduate Education, the new Director will work with the Vice-President for Research & Innovation and the Associate Vice-President for Graduate Education to create a Manchester Doctoral College (a new single body responsible for all PGR activity across the University) and finalise new PSS arrangements for graduate education, as recommended in the Report from the Working Group on Graduate Education Administration.
The Director of Research & Business Engagement will be expected to work closely with Tim Westlake, newly-appointed Director of the Student Experience, to develop plans for the Manchester Doctoral college and new administrative support structures for graduate education. An interim leader of the Graduation Education Team will be appointed to oversee the team following Sara Ashworth's imminent departure and until the new structures are put in place this summer.