Extended review of DSO support for disabled staff
11 Jan 2011
Disabled staff are invited to take part in interviews and focus groups to be run by Equality Challenge Unit in January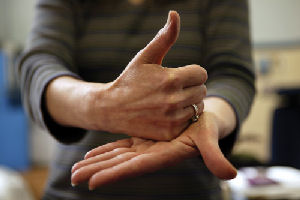 We recently circulated a questionnaire asking for your views on the DSO service. Thank you to all those who completed the questionnaire, it has provided us with some useful information.
To objectively explore this further we have asked Equality Challenge Unit (ECU) to analyse the data and run a series of interviews and focus groups with staff at the University. ECU is the higher education equality body, promoting equality and diversity in higher education.
Aim:
The purpose of the follow up research is to gather in-depth information from staff on their experiences of the DSO to provide a comprehensive review and recommendations for the service.
Participation:
ECU would like to invite disabled staff who use the DSO to participate in a focus group and interviews. Participation will be confidential and all responses will remain anonymous. You can still participate if you did not complete the electronic questionnaire.
The themes explored by the interviews and focus groups will include staff experiences of the DSO, interaction with service staff, service location and environment, and service effectiveness.
A focus group will be run on Wednesday 26 January from 12pm – 2pm, in room 3.204 University Place. Refreshments will be provided.
Interviews can be conducted face to face or via telephone, lasting no longer than one hour. Primarily, interviews will be run on Tuesday 25 and Wednesday 26 January, however there is some flexibility with these dates to suit staff availability.
Contact:
If you wish to participate in an interview, have any specific requirements for the focus group or wish to discuss the research, please contact:
To manage numbers for the focus group, it would be helpful if staff could register with Kate prior to attending. Depending on demand, ECU may run an additional focus group on Friday 28 January – this will be confirmed.
Linking research:
The review links with another ECU research project the University is involved with, Moving towards the Equality Act 2010: The impact of Disability Equality Schemes in England. The research, conducted by LSN, will evaluate the impact of the University's Single Equality Scheme and invite staff and students to participate in February.