New Vice-President and Dean for the Faculty of Medical and Human Sciences
06 Jan 2011
Professor Ian Jacobs will take up his post on 28 March 2011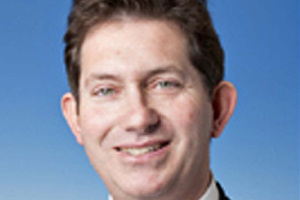 The University of Manchester has appointed Professor Ian Jacobs as Vice-President and Dean of the Faculty of Medical and Human Sciences. He will also take on the role of Head of the Manchester Academic Health Science Centre (MAHSC).
Professor Jacobs joins The University of Manchester from University College London (UCL), where he is Executive Dean of the Faculty of Biomedicine and Research Director of the UCL Partners Academic Health Science Centre. He will take up his post in Manchester on 28 March 2011.
Before becoming Dean at UCL in 2009, Professor Jacobs established and directed the UCL Institute for Women's Health, was Director of the University College London Hospitals (UCLH)/UCL Comprehensive Biomedical Research Centre, and Director of Research and Development at UCLH/UCL.
He specialised clinically as a surgical gynaecological oncologist and now focuses his clinical role on cancer screening and risk prediction. He directs a laboratory and clinical research team with grant awards worth more than £25 million from the Medical Research Council (MRC), Cancer Research UK (CRUK) and the Department of Health (DH). This work is focused on genetics, epidemiology, proteomics and biomarkers in risk assessment, detection and screening for gynaecological cancer and has recently been awarded a new five year CRUK Programme.
He is Principal Investigator on several large multicentre clinical trials, including the UK Collaborative Trial of Ovarian Cancer Screening (UKCTOCS), a randomised trial of ovarian cancer screening involving 202,000 women in the UK, and the UK Familial Ovarian Cancer Screening Study.
Professor Jacobs founded the Gynaecological Cancer Research Fund in 1985, which has developed into the Eve Appeal and has generated millions of pounds of charitable research funding. He is currently Medical Director of the Eve Appeal, Trustee of Health of Women and Patron of Safehands for Women.
He has a strong interest in global health, having set up the Uganda Women's Health Initiative in 2005, and is past President of the British Gynaecological Cancer Society and European Society of Gynaecological Oncologists. He is also a consultant to medical technology company Becton Dickinson and a non-executive Director of Abcodia plc.