Professor Luke Georghiou
28 Sep 2010
Professor Luke Georghiou, Professor of Science and Technology Policy and Management and Deputy Dean of the Faculty of Humanities, has been appointed as the University's Vice-President for Research and Innovation.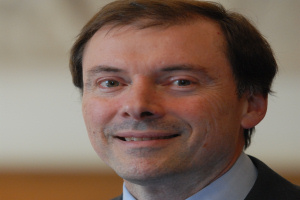 He will combine his responsibility for the high level leadership and oversight of the research agenda with his academic position in the Manchester Business School.
Professor Georghiou will work closely with the Associate Vice-Presidents for research and graduate education,  together with the Associate Deans for Research in each Faculty, and the University's Research Office.