Ageing and frailty expert to give public lecture in Manchester
04 Oct 2010
A world-renowned expert on ageing and frailty is to give a public lecture at The University of Manchester today (Monday, 4 October).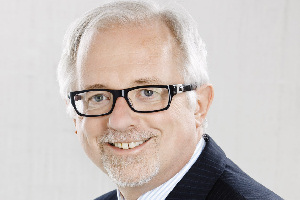 Ken Rockwood, Professor of Geriatric Medicine and Alzheimer's Disease Research at Dalhousie University in Canada, will present his talk entitled, 'Facing up to frailty: health care challenges and opportunities in an ageing population,' at University Place on Oxford Road.
As well as authoring six books and more than 250 academic papers, Professor Rockwood is a policy adviser to the Canadian government and principal investigator of the Research to Action Program in Dementia (RAPID), a national, multicentre project to provide better care for people with dementia by facilitating and carrying out translational research.
The ageing of populations is leading to major changes in our societies and while this prospect presents economic and social risks, there are considerable benefits associated with an older, but healthier and more actively engaged population.
In his lecture Professor Rockwood will shed light on the complexities of frailty – a symptom of ageing that is one of the leading causes of disability in the elderly – as well as share insights from his revolutionary medical research and practice.
"Health care of the elderly is chiefly a problem of managing complexity," said Professor Rockwood. "Health-care systems are usually only designed for people with one thing wrong and have trouble managing patients with multiple interacting medical and social problems.  There is a particular challenge for academic centres in not confusing technologically sophisticated care with medically sophisticated care."
The lecture, which was originally scheduled for April but was postponed due to the Icelandic volcanic ash cloud, is being held in association with the Manchester Interdisciplinary Collaboration for Research on Ageing (MICRA), based at The University of Manchester.
Chairing the lecture will be MICRA Co-director Alistair Burns, Professor of Old Age Psychiatry at Manchester and the National Clinical Director for Dementia in England and Wales, while an introduction will be given by Professor James Nazroo, Director of The University of Manchester's Cathie Marsh Centre for Census and Survey Research and Co-director of MICRA.
Members of the public can register their intention to attend this free event by emailing micra@manchester.ac.uk or they can simply turn up on the night. The lecture takes place at 6.30pm and will last one hour.
Ends