New arrival at the Dalton Nuclear Institute
27 Sep 2010
Professor Bob Ainsworth FRS, internationally recognised for his contribution to the development of structural integrity assessment procedures for nuclear plants, is to join The University of Manchester.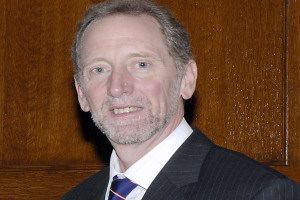 Professor Ainsworth will begin work as the BNFL professor of structural integrity early in 2011 following his planned retirement from his role as research coordinator at EDF Energy.

He brings over 30 years of experience in advancing engineering methods for the assessment of nuclear plant components and has led the development of the R5 and R6 defect assessment procedures used throughout the world. 

The appointment has been made possible through a generous endowment made to the University by British Nuclear Fuels Ltd, prior to its closure in 2008.

Professor Dame Nancy Rothwell, President and Vice Chancellor of the University said, "We are delighted to welcome Professor Ainsworth to Manchester.

"His technical excellence and reputation within the international community will further enhance Manchester's status as a world-leading institution in nuclear science and engineering."

Professor Ainsworth said, "Having worked closely with Manchester's nuclear community for a number of years, I recognise the institution's commitment to support the national and international nuclear industry through research innovation, skills development and strategic links with industry.

"I expect my appointment to strengthen Manchester's alliances with EDF Energy and its parent company EDF.

"I look forward to joining Manchester to develop research to support the safe life extension of the UK's fleet of Advanced Gas-Cooled Reactors and the development of new pressurised water reactors in the UK and overseas."

Professor Ainsworth joins the University's Centre for Nuclear Energy Technology (C-NET), part of the Dalton Nuclear Institute, at an exciting time.

Planning permission has been approved for the construction of the University's £20m flagship facility for radiation science and engineering decommissioning near Sellafield in West Cumbria, and the £8m expansion of Manchester's nuclear research laboratories is underway to underpin the Nuclear Advanced Manufacturing Research Centre with new nuclear research facilities for manufacturing, testing and analysis.