Registrar and Secretary announcement
23 Sep 2010
Albert McMenemy to retire in 2011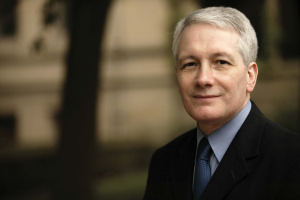 Mr Albert McMenemy has decided to retire from his position as Registrar and Secretary at the end of the current academic year. 
Albert has been Registrar and Secretary since 2005 and has enjoyed a distinguished career in local government and higher education. He has been a member of the senior leadership team since the University's foundation in 2004. He has also represented the University on a number of regional and national bodies.
Albert joined the Victoria University of Manchester in 1988. Since then he has occupied a number of senior roles. He also played a major role in the successful 'merger' of UMIST and the Victoria University in his capacity as joint Project Manager for 'Project Unity'.
Commenting on his decision, Professor Dame Nancy Rothwell said " We are all indebted to Albert  for his many contributions to the University. He has played a major role in establishing and building the reputation of the Professional Support Service within the University and he made a critically important contribution to the merger. There will be opportunities nearer to his actual retirement for me to reflect more fully on the extent of Albert's contributions to the University."
The University has initiated a major search to appoint a Registrar and Secretary/Chief Operating Officer to succeed Albert.
Professor Dame Nancy Rothwell
President and Vice-Chancellor
23 September 2010