Take a walk on Tuesday
22 Sep 2010
Get some fresh air and recharge your batteries with a short walk at lunchtime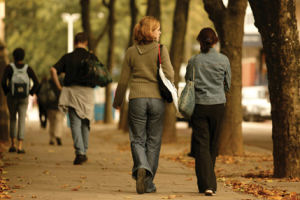 There will be a lunchtime walk departing from Dover Street on Tuesday 28 September.
The route will take in some of the local area - explore green spaces and leafy avenues - and will take no more than an hour. Walks are suitable for all abilities and levels of fitness.
We depart from the Dover Street building at 12.30pm. If you haven't been before, please arrive a few minutes early to allow time to register.
For further information contact jenny.wragge@manchester.ac.uk