Under- and over-payment of tax
09 Sep 2010
Advice for staff following HMRC media announcements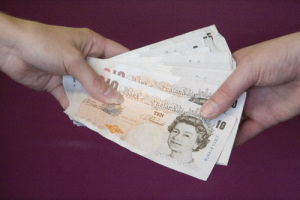 Staff are asked to note that the recent HMRC under- and over-payments announced in the media over the weekend are still under investigation.
Six million individuals in the UK are affected. HMRC has sent notifications to 45,000 people to date and will continue to issue notifications to the remainder over the coming weeks.
You may be affected if you have had any of the following during the tax years 2008/2009 and 2009/2010:
two jobs
benefits
pensions
frequent changes of job
Please do not contact the Payroll office about the above issue, as they currently do not have any information.
HMRC has issued the following advice to employees:
Wait until receipt of a notification and then contact HMRC directly
If you receive such a notification, take advice before agreeing to pay
Watch the news media for regular updates from HMRC
NOTE: HMRC also strongly advise employees not to accept any notification of refunds/rebates via e-mail, as they do not make refunds or request bank details by this method. IT Services manage scam e-mails sent to the University - if you receive such an e-mail, please contact them via: