Learn to Ballroom Dance "Strictly Style"
06 Sep 2010
10-week course from 29 September to 1 December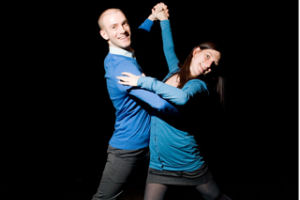 Ballroom dancing's recent popularity owes a lot to the hit TV show, Strictly Come Dancing.
Ballroom/Latin are elegant dance styles that are enjoyed by all ages. If you would like to learn Ballroom/Latin for general relaxation and enjoyment, or for a special ball or function, we can help you achieve your dream. Have fun, keep fit and we'll set you well on your way to becoming a fun, confident, social dancer. Our 'learn to dance' classes cover the classic waltz, a stylish quickstep, sexy rumba, ballroom tango, jive, cha cha, samba and more.
The 10-week course is suitable for those with no dance or little dance experience. All lessons are delivered by a professional dancer with over 30 years experience.
Places are limited, don't miss out, dig out your dancing shoes and get yourself signed up for the course!
Venue: The Martin Harris Centre for Music and Drama, Bridgeford Street
Time: 1.10pm
Contact: boxoffice@manchester.ac.uk or tel:0161 275 8951
Admission: 10 lessons at £4 per lesson (total payable £40.00)
Link: Learn to Ballroom Dance "Strictly Style"