New President and Vice-Chancellor's Open Meetings
30 Jun 2010
All staff are invited to attend on 2 or 5 July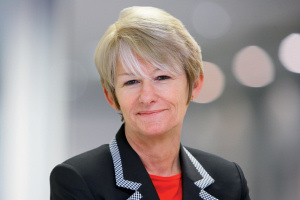 Following her appointment as President and Vice-Chancellor of The University of Manchester, Professor Dame Nancy Rothwell will be holding two open meetings for all staff on 2 and 5 July.
These will be an opportunity to hear Dame Nancy speak about her priorities for the University as well as for staff to ask questions.
The meetings will be held as follows:
Whitworth Hall, 12-1pm on Friday 2 July
Crawford House, Federal School Lecture Theatre 1, 1-2pm on Monday 5 July
Seats will be available on a first-come, first-served basis.
A recording of the 2 July Open Meeting will be made available on StaffNet during the week commencing 5 July.