The Guide to Professional Support Services
23 Jun 2010
Information at your fingertips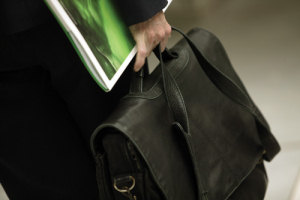 You can find The Guide to Professional Support Services (known as the "The Guide" for short) on the fourth tab from the left at the top of any StaffNet page.
This online resource contains details of each office function, location, contacts, services and related policies, forms and other documentation for the Professional Support Services, which are as follows:
Office of the President and Vice-Chancellor
Office of the Registrar and Secretary

Compliance and Risk Office
Development and Alumni Relations
MLP, Careers and Employability
Planning Support Office
IT Services
Research and Graduate Support Office
Teaching and Learning Support Office
Student Support and Services Office
Communications, Media and Public Relations Division
Student Recruitment, Admissions and International Development Division
Directorate of Estates
Directorate of Finance
Directorate of Human Resources
Directorate of Sports, Trading and Residential Services
Faculty of Engineering and Physical Sciences PSS
Faculty of Humanities PSS
Faculty of Medical and Human Sciences PSS
Faculty of Life Sciences PSS
It is the responsibility of managers in the above areas to ensure that the information on The Guide and on StaffNet is up to date.
You can search for information using keywords, service categories or organisational structure. Users are encouraged to update their details if necessary using the simple online form.
There is a section on using The Guide, which tells you how to:
What else would you like to see on StaffNet?
The Staff Directory is just one of many functions available on the University's staff intranet. StaffNet is under review this summer and now's your chance to have a say about what YOU think should be on it. All suggestions are welcome - please email your thoughts to:
We're waiting to hear from you!