Join the cycling revolution on 16 June
03 Jun 2010
Get FREE cycle training and bike hire!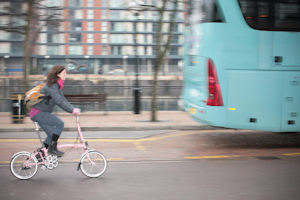 Join the Cycling Revolution
Wednesday 16 June, 8am – 2pm, University Place
If you have never cycled to the University but are interested in doing so then this is the perfect event for you. Pop along any time between 8am and 2pm and there will be a whole host of information and incentives waiting for you. Prizes and prize draw entry for everyone that does.
Put 16 June in your diary and come over and see us!
For all the information on guided routes, what will be available etc, look here:
The event is, of course, open to all current cyclists as well. Bring along your 'Cycle Scheme bike' … and a colleague too!
Help with publicity
Please help to publicise this event by printing and displaying this poster:
Register
If you do plan come along, help us by registering in advance online at:
For more details, contact:
Men's Health
This event is also part of the University's involvement in Men's Health Action Week!
----- 
Need some help getting back in the saddle?
FREE Cycle training and bike hire
As part of the University's involvement in the Higher Education Precinct (HEP) Travel Plan, some free cycle training & bike hire is being made available to Trust staff.
This offer is intended to encourage non/infrequent cyclists and is available on a first come, first served basis.
The training on offer is either Level 1 or 2 of the National Standard and you would be able to choose one of Bike Right's Open Courses over the summer months:
The bike hire is for those without a cycle and is available from Monday 14 until Friday 18 June.
If you are interested, then please obtain full details from: