Live webcast of Brian Cox lecture
19 Apr 2010
Watch online on 22 April if you missed out on a seat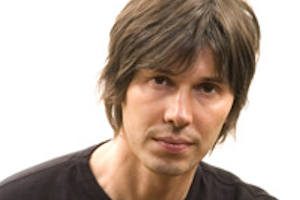 A live webcast of the public lecture by Professor Brian Cox will be broadcast on 22 April following the snapping up of all the tickets within 12 hours of their being made available.
The University of Manchester's rock star scientist is following up the success of his smash hit TV series on the origins of the universe. The Oldham-born scientist, based at the School of Physics and Astronomy, will tell the audience of the strange and fascinating worlds that inhabit our solar system.
You can view the lecture live from 6.20pm via a link which will be published on the front page of the University's website at:
Please note that the lecture will not be available for viewing after the event.