University Responds to Funding Challenge
24 Mar 2010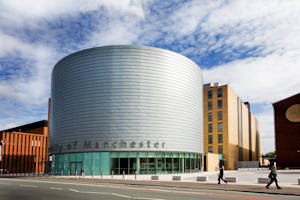 The University is to introduce a Voluntary Severance scheme and new opportunities for Flexible Working as part of a comprehensive package of measures approved by the Board of Governors yesterday (Tuesday 23 March 2010) in response to cuts in public expenditure and escalating pension costs.
The financial package, totalling £19 million, includes measures designed to increase non-Government revenue and reduce expenditure with effect from 2010-11.
The figure of £19 million is consistent with the best estimate of the impact on this University's finances of cuts in funding already announced by the Government and increased employer contributions to pensions.
The Voluntary Severance (including Early Retirement) and Flexible Working Schemes are expected to produce payroll savings in the order of £8 million. Other measures in the package include: a £4 million increase in surpluses to be generated from discretionary non-Government revenue and savings of £7 million to be secured from tight vacancy management and reductions in non-pay costs.
The various elements in the package will be flexible, with some targets being adjusted upwards if other targets are difficult to achieve. The key priority will be to achieve the overall £19 million target.
Details of the Voluntary Severance and the Flexible Working Schemes will be subject to consultation with the Campus Trade Unions and will be effective from 30 April 2010. Both Schemes will be open to all staff, but decisions about individual applications will be made on the basis of the University's strategic priorities.
Taking into account lessons learnt from staff feedback from the 2007 scheme, the proposed Voluntary Severance package will be:
three months' basic salary for those with up to one year's service;
 
six months' basic salary for those with between one and three years' service; and
 
12 months' basic salary for those with more than three years' continuous service.
The proposed Flexible Working Scheme will include options for all staff to apply for:
unpaid sabbatical leave of between six months and two years;
 
a reduction in working hours;
 
a shorter working year, down from 12 months to a minimum of nine months; and
 
increased opportunities for job sharing.
Commenting on the package of measures agreed by the Board of Governors, President and Vice-Chancellor Professor Alan Gilbert said:
"The University is approaching an uncertain future from a position of relative strength, but external financial pressures require even strong universities, such as our own, to make interventions in order to remain viable.
"Given the threat of further, more serious financial pressures emerging after the General Election, we cannot merely absorb the current round of cuts and pension cost increases.
"I believe that the package of measures approved by the Board of Governors represent a considered and proportionate response to the challenges that we are currently facing.
"If we are to build on the extraordinary progress that we have made over the past six years, it is vital that we maintain our strategic focus and approach the coming challenges in an open and collegiate manner."
Full details about the Voluntary Severance and Flexible Working Schemes, including details of how to apply, will be available on StaffNet when the consultations with the Campus Trades Unions have been concluded.