Have your say about SPORT and win FREE gym membership!
17 Mar 2010
Submit your response by 26 March to qualify for prize draw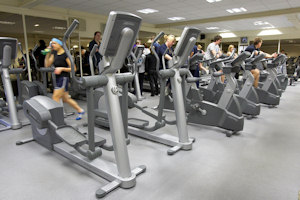 We want to know what you think of your Sport and Fitness facilities.
Our aim is to improve the service you receive and the quality of your experience. Therefore, we need to know what you like and dislike about the facility, that way we can make adjustments to suit you.
We will be giving away FREE gym memberships for the Armitage Centre, Sugden Centre and the Aquatics Centre to the lucky winners.
To complete the questionnaire:
All surveys must be submitted by 26 March to be entered into the prize draw.