Pensions Update
04 Mar 2010
Message from the Registrar and Secretary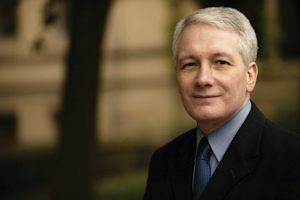 As you will be aware from media reports, most public and private sector employers are having to examine the long-term viability of their pension arrangements. The pressures of people living longer, a sustained period of low investment returns and the volatility of markets in the current economic climate mean that many pension schemes, particularly defined benefit (DB) schemes, are simply not sustainable in the longer-term without a very dramatic and unrealistic increase in contributions.
The private sector has already seen reductions in benefits available in some DB schemes and has closed 90% of them either to new entrants and/or to existing members. In most cases, DB schemes have been replaced by defined contribution (DC) arrangements which do not guarantee any benefit and where members of the scheme, rather than their employer, carry all the risk.
Universities are not immune from these pressures and this University, like almost all others, is looking closely at the future sustainability of its two biggest schemes: the local University of Manchester Superannuation Scheme (UMSS) and the national Universities' Superannuation Scheme (USS).
In both USS and UMSS, there is a legal obligation on the University to balance the books of the pension scheme within an approved timescale. This situation is different for the local government and NHS schemes (which cover a small number of our staff) where there are other pressures, but where any shortfall is borne ultimately by the taxpayer.
To ensure the long term sustainability of USS and UMSS for all members and beneficiaries, it is clear that changes will need to be agreed by employees and employers in the near future at this University and across the higher education sector.
The University, through its membership of Universities UK, is participating in discussions at a national level about possible future changes to USS and it is expected that there will be a communication on this within the next few months.
The future options for UMSS will be determined locally. We are endeavouring, as far as possible,to mirror the timetable and types of options that are being discussed for the national USS scheme but we will have to re-assess the situation if progress on discussions on the national USS scheme takes longer than expected.
Whatever changes to employee contributions and benefits are agreed after consultation, the cost of sustaining these two schemes is likely to have a severe additional impact - amounting to tens of millions of pounds - on the University's budget for the foreseeable future.
I understand that, in already straitened financial times, the prospect of changes to pension schemes will not be welcome news, although it is important to recognise that earned benefits are guaranteed, so any change is in respect of future service only. The guiding principle is that pensions, a key benefit for staff, must also be fair, prudent and affordable for the University.
As soon as further information is available that will be communicated to you.
Albert McMenemy
Registrar and Secretary