Ahmed Iqbal Ullah Race Relations Resource Centre
03 Sep 2009
Reopening in new premises on 7 September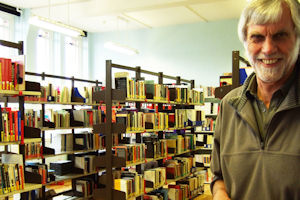 The Ahmed Iqbal Ullah Race Relations Resource Centre reopens on Monday 7 September in its new premises in the Sackville Street Building. The Centre has moved into a bigger and better space on J floor and offers open access to all students and staff at The University of Manchester.
Users can now re-access the following services:
A library containing over 8,000 resources
Book box loans for schools and community groups
A specialist local history collection containing exclusive and unique primary sources
The Centre is open from 9.30am to 4.30pm, Monday to Friday. If you have any queries, please contact the Centre staff on:
The Centre will be hosting an event to celebrate its reopening and its 10th anniversary on 7 October. Further details will be posted soon.
We look forward to seeing you.