University of Manchester Staff Association: new location, new logo
24 Aug 2009
Come along to the re-launch event on 10 September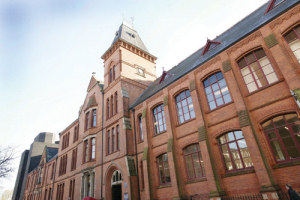 The University of Manchester Staff Association (UMSA) is organising a re-launch event for its new Staff House and Activities Room on Thursday 10 September 2009, from 12 noon to 2pm. All members of staff are invited to come along and view the new facilities on the 1st Floor, Dover Street Building (Old Wing), Dover Street (next to Jabez Clegg), which opened on 11 August.
The re-launch event will feature:
Details of what UMSA has been up to in the past few years, with pictures of events and outings.
Details of all UMSA events planned for the remainder of 2009.
Details of classes, with teachers on hand to discuss their particular classes.
The opportunity to let us know what you want from UMSA - why not join the committee?
The unveiling of the new UMSA logo, designed by Jonny Crook from the Faculty of Humanities e-Learning team.
A light lunch will be served, so if you plan to attend, please contact:
The UMSA committee has worked hard to get the new facilities up and running, so please show your support.
More information online at: