National teaching award for medic
01 Jul 2009
Dr Ged Byrne receives prestigious National Teaching Fellowship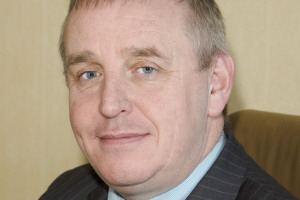 Dr Ged Byrne, Hospital Dean for Clinical Studies, is one of 50 lecturers and support staff from across the UK to have been awarded a prestigious Individual National Teaching Fellowship (NTF) from The Higher Education Academy.
Based at Wythenshawe Hospital, Ged combines clinical practice as a surgeon and responsibility for delivery of the undergraduate curriculum to 450 Manchester medical students with the innovation, development and evaluation of high-quality learning and assessment tools.
Ged is best known as the Director and co-founder of the Universities Medical Assessment Partnership (UMAP), a collaboration of 15 medical schools which develops high quality assessment items for summative medical examinations.
Each Fellowship recipient will receive an award of £10,000 for professional development in teaching and learning or aspects of pedagogy.
The Medical School scooped a second award as part of the NTF Scheme for a project to help students achieve their career goals in an increasingly competitive job market.
'HEARing student voices: developing the pedagogy to reflect achievements across the student experience' is part of a wider initiative to create innovative ways for institutions to record and present the wider skills and achievements of their students, the culture and pedagogy of the institution and will give a richer picture of the student's academic achievement.