Graduation July 2009
09 Jun 2009
Arrangements for students and staff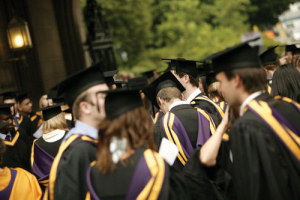 Online Self-Service for students to sign up for Graduation is now live.
Please remind your students to register by Friday 26 June and to order gowns before Friday 12 June.
Staff wishing to take part in the academic procession must complete a form available at:
and return it no later than 12 June.
If you have any queries on Graduation, please visit our website where you will find all of the information regarding the ceremonies: