Share your views about the Directorate of Finance
06 May 2009
Focus groups taking place during May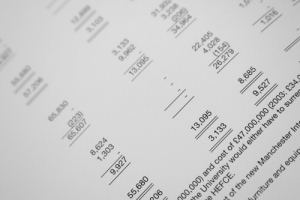 Dear colleague
We are looking for volunteers from across the University to participate in focus (or discussion groups), to represent both academic and administrative roles, and share their views and feedback on the services provided by the Directorate of Finance.
The feedback received will assist the Directorate, both centrally and locally (in the Schools and Faculties) to make changes and improvements as necessary to address areas of concern and dissatisfaction amongst staff.
The groups will be moderated by an impartial colleague from outside the Directorate, and will aim to identify and explore the finance-related issues which are of most concern to staff.
These are likely to include, for example, research funding, shared services, expenses and annual budgeting, but this is your opportunity to raise the issues that are important to you. Any comments and feedback given during the discussions will remain confidential and anonymous, and only collated findings will be reported back to myself and the management team.
It is proposed to hold four groups, with light refreshments as follows:
Thursday 14 May at 12.30pm (at Sackville Street for EPS academic staff)
Friday 15 May at 12.30pm (Whitworth Building)
Monday 18 May at 12.30pm (Whitworth Building
Tuesday 19 May at 12.30pm (Whitworth Building)
The sessions are expected to take about one hour, and will finish no later than 2pm.
If you would like to participate in one of these groups, please follow the link below to register your interest. Volunteers will then be selected to create four groups of 10 participants to represent a wide range of staff from across the Faculty.
May I take this opportunity to thank you for your participation in this project, which I believe will be very beneficial to myself and my management team and ultimately to all staff who contribute to or are affected by the management of the University's finances.

Marianne McKenzie
Director of Finance