WATCH: Winter Graduation 2022
21 Dec 2022
Chancellor Nazir Afzal OBE and Dr Julian Skyrme reflect on Winter Graduation, plus celebrating our Winter Class of 2022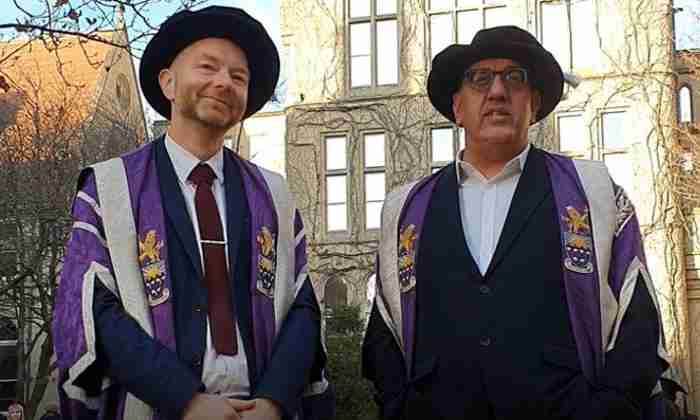 Winter Graduation took place at the Whitworth Hall from Monday 12 December to Friday 16 December 2022. The ceremonies were covered by 13 presiding officers, including Chancellor Nazir Afzal OBE, President and Vice Chancellor Professor Dame Nancy Rothwell, Vice Presidents and Deans.
Chancellor Nazir Afzal OBE and Dr Julian Skyrme, Director of Social Responsibility, offer their personal reflections on Winter Graduation.
An incredible 4253 students graduated during the week, watched by their proud families and friends. They will be welcomed into an alumni community numbering over 500,000 in more than 190 countries around the world.
Celebrating our Winter Class of 2022.
Graduation is a huge team effort and relies on colleagues from across our University to come together to deliver a truly memorable experience for our graduates.
65 academic colleagues took part, with 19 making speeches and 46 presenting graduands with their degrees.
Over 100 Professional Services staff joined the Processions and more than 80 Professional Services colleagues also assisted in the ceremonies.  
A team of 20 students and 40 temporary staff helped in registration at University Place and with seating and checking graduands and guests in the Whitworth Hall. They were assisted by 14 House Services staff, who also proudly carried the mace.