Student support over Christmas closure and setting your out of office message
22 Dec 2022
Where to direct students for information and help and suggested text for your automatic email replies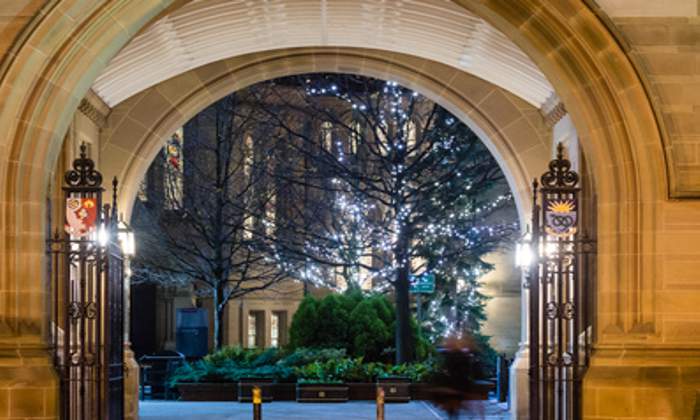 The end of the year is fast approaching and Christmas is just around the corner.
Whether students are staying in Manchester or travelling home, we're making sure that support remains in place for them throughout the Christmas closure period.
If students need help or advice before Thursday, 22 December, we're advising them to contact their School support team for details of any local arrangements.
Christmas support resources
If students require support during the Christmas closure period (23 December – 2 January inclusive) they can find details of available services at the following:
This covers mental health and wellbeing services, safety and disability support, assistance for students in University halls of residence, IT support, sport and fitness, University Library services, the Students' Union, and things to do over the break (including volunteering).
We hope this will help you to signpost support to students – please feel free to direct your students to the Christmas support webpage.
Link to Christmas support in your out of office message
We'd encourage you to also add a link to the Christmas support webpage in your out of office email replies over the Christmas break - we have some suggested text for this below. Thank you for all of the support that you continue to provide for our students.
Suggested text for out of office replies:
Thank you for your email and we hope you are enjoying a welcome Christmas break.  The University is now closed until Tuesday, 3 January 2023. Your query will be dealt with once colleagues return after this date. 
We have a range of support services available over the Christmas break and you can read more about these on our Christmas support webpage. This includes details of 24/7 support for mental health and wellbeing.   
Once again, we hope you have a restful Christmas break and look forward to welcoming you back in the New Year.