Staying well during the festive season
16 Dec 2022
Wellbeing tips and mental health support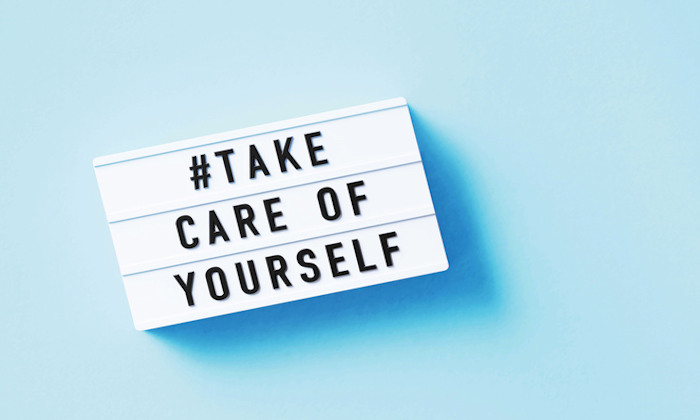 The festive season can be a great time for celebrating and connecting with people. However, we also know that this can also be a difficult time of year for our students and colleagues, and the recent cost-of-living crisis has placed further stress on our Manchester community. 
Below we've put together some things you can do to look after your wellbeing during the holidays, as well as details of mental health support.
1. Tips for actively looking after your wellbeing during the festive season
Stay active – physical activity is great way to boost mood and get and meet people. Look at how you can regularly schedule in time outside and activity during the holiday. 
Stay supported – find ways to connect with friends and family, even if you can't be physically together. And look out for those around you who may be isolated, such as neighbours or friends that haven't been able to travel home.
Be aware of your expectations – we often set high expectations of ourselves and others during this time, whether it's cooking the perfect meal, family getting along or feeling we have to buy presents. While seeing family and friends is enjoyable, sometimes it can be stressful too – and this doesn't change just because it's Christmas. Think about whether your expectations of the holidays are realistic and what things you can do to look after yourself if tensions do arise.
Give yourself space – ensure you take time for activities you enjoy, whether it's a walk, reading a book or time out in nature.
Keep a healthy routine and get enough sleep – it's easy to fall out of our normal routines during this holiday. Sleep is vital for our wellbeing, as are regular healthy meals and drinking plenty of water. 
2. Mental health support in Greater Manchester
The Greater Manchester Integrated Care Partnership has a range of wellbeing programmes and mental health support that you can access over the festive period.  
SilverCloud for those aged 16 years+ An online programmes to help ease your levels of stress, sleep better or to build resilience. You can choose to use any of the programmes. They are self-help, confidential and secure. Instant access to self-help support: GM.silvercloudhealth.com/signup
Living Life to the Full Online courses to help improve low mood, overcome stress, sleep better and build confidence. Materials have been designed to improve feelings and beat stress. Instant access to self-help support is available online and totally free of charge if you live in Greater Manchester. The resources are available in 18 languages. www.gmlifeskills.com
Greater Manchester Bereavement Service. This service is available for anyone living or working in Greater Manchester who has been bereaved or affected by a death by whatever cause, no matter how long ago. No one needs to feel alone as they deal with their grief. greater-manchester-bereavement-service.org.uk/
Shining a Light on Suicide Whether you're feeling suicidal, worried someone else is, or have lost someone to suicide, you're not alone. Whatever you're going through, we'll help you get the advice and support you need. www.shiningalightonsuicide.org.uk
Crisis mental health helplines in Greater Manchester Join the community and access free, safe and anonymous professional support online. There are no waiting lists for support and no referral needed. Access to these platforms is available instantly 24/7. If you feel you need mental health support, please contact one of these 24/7 helplines - they're available to anyone of any age. Bolton, Manchester, Salford, Trafford & Wigan 0800 953 0285 (freephone) Bury, Heywood, Middleton & Rochdale, Oldham, Stockport and Tameside & Glossop 0800 014 9995 (freephone)
More Information