Our heart heroes reach charity award finals
08 Dec 2022
University honoured in British Heart Foundation Heart Hero Awards for Give It Don't Bin It campaign, which collected 2,118,661 tonnes of unused items – equivalent to 12,504,637kg CO2 emissions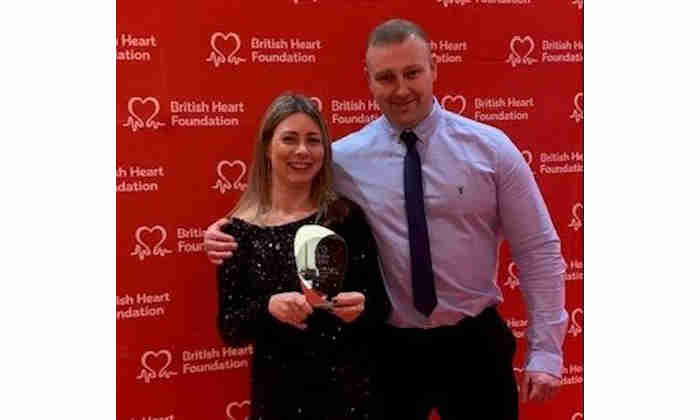 Our University reached the finals of the British Heart Foundation's (BHF) 2022 Heart Hero Awards, for our involvement in the Give It Don't Bin It campaign, which encourages students to donate at the end of the academic year rather than dispose of their unwanted items.
We were nominated as BHF Sustainability Partner having worked with Manchester Student Homes, Manchester City Council and Manchester Metropolitan University on the campaign since 2012, raising £3,707,657 for the BHF for life-saving heart research.
Student donations have resulted in 2,118,661 tonnes of unused items being diverted from landfill – that's the equivalent of 12,504,637kg CO2 emissions.
In 2022 alone, led by Dale Pullin from Residential Services, our University has raised an astounding £103,796, which has significantly contributed to the Manchester partnership initiative.
Our University is also the charity's most successful partner to have student-led BHF Pop-Up shops on campus.
Kirsty Hutchison from the Division of Student and Academic Services has developed and implemented a volunteer project in partnership with the charity and Alliance Manchester Business School to encourage business students to run their own BHF pop up shops. The project began in 2019, with the students volunteering in competing groups. The students are given a minimum monetary target to raise from the stock they sell, ensuring the BHF receives a return on investment. Following a break due to the pandemic, the initiative returned in 2022 with two student groups competing against each other. Each group was given a target of raising a minimum of £500 each, yet together they raised £3,166.20.
Amanda Purkiss, University Account Manager at the BHF said: "The University of Manchester has been an integral partner since 2012 raising over £1m through our student move out campaign.
"The University continually supports with activities to support students, the BHF and local community by hosting events such as pop-up shops on campus encouraging students to think about fast fashion versus reuse. These events have gone on to raise an additional £20,000.
"We wanted to thank University of Manchester by nominating you for a heart hero award for your ongoing partnership with the BHF and your commitments to sustainability."
More information
For more information, visit: