50,000 Actions over Christmas and the New Year
22 Dec 2021
Visit our 50,000 Actions Portal for seasonal ideas and inspiration to live more sustainably and take care of our planet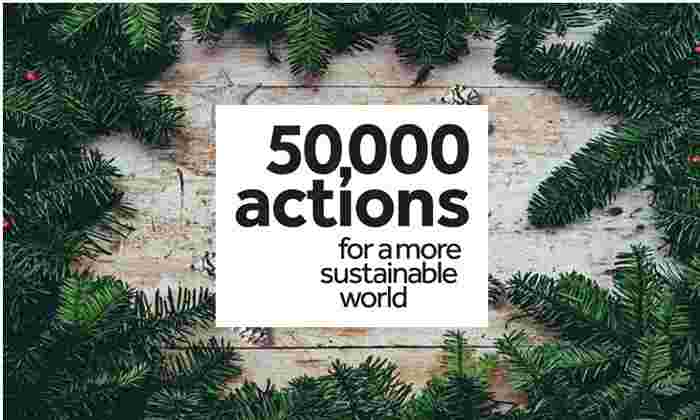 50,000 Actions is the largest environmental sustainability initiative in the higher education sector, bringing together all members of our University community – both staff and students - to take action to build a more sustainable world; whether that be on a global level, as a local team, or as individuals.
The 50,000 Actions portal provides more than 150 potential actions that we can adopt to contribute to this goal. By making sustainable choices in everyday life we can all help reduce carbon impact, fight against climate change, look after the environment and make a real difference.
We've recently added a number of seasonal ideas to provide inspiration at this time of year:
Shop clever this Christmas – make more informed, sustainable shopping decisions by downloading and using the Impact Score Shopping app.  
Food - with an average of 270,000 tonnes of food waste produced during the festive period alone, tell us what your plans are to reduce food waste.
Switch off non-essential equipment when leaving for extended periods - our University has committed to becoming zero carbon by 2038 and you can help play a part in this by switching off non-essential electrical items.
Tree, lights and decorations - make your festive holiday more environmentally conscious by getting an artificial tree, or even hiring a real one.
For more ideas and to participate visit: