Guidance to the end of Semester 1
14 Dec 2021
A message from Professor Nalin Thakkar, Chair of the Campus Management Group and Professor April McMahon, Vice-President for Teaching, Learning and Students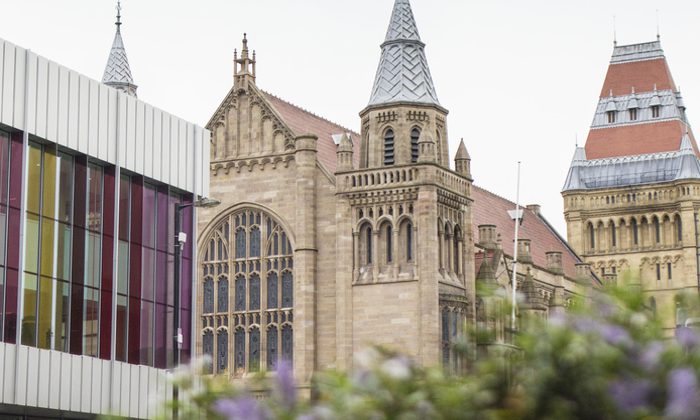 Following our communication last week on the UK government's Plan B announcement and its advice to the Higher Education sector, we recognise that you may have a number of further questions about the potential impact of the COVID-19 variant, Omicron on our operations as we move forward.
We are prepared for a variety of scenarios
Clearly, the situation with Omicron remains fluid and we are monitoring this on a daily basis.  We continue to adhere to the precautionary principle in all our decision making with a clear focus on the safety of all our community staff and students in light of evolving government and public health advice
We have learned a lot having worked through the most difficult periods of the pandemic, and the UK is in a much stronger position today with widespread levels of vaccination. As a University we have advanced plans in place for a variety of scenarios and continue to prepare for several possibilities to maintain our operational continuity. Given the dynamic situation, we will be regularly communicating with you as we move forward.
So, what can we confirm?
Complete teaching this week
While there are clearly different local situations within your areas of operation, we will complete our teaching commitments to our students this week as planned and in line with the latest government guidance. The majority of in-person teaching will continue, but there may be some temporary online teaching where local teams feel that this is in the best interests of students to provide them with added flexibility ahead of the Christmas break. We will continue to ensure that all the precautions we have in place will remain.
Campus will remain open
In line with UK government advice, our libraries, learning spaces, catering, sports, and student support facilities will all remain open.
Staying safe
The best way to stay safe is to get vaccinated and take up your booster jab. This is now open to everyone over 18 years old.
It is essential that we all do everything we can to reduce the risk of spreading infection. So, whether your are working on campus or from home, our advice to staff and students continues to be:
Get vaccinated - We encourage all staff and students to get vaccinated as soon as you can, and to get your booster. Vaccinated people are much less likely to get serious COVID-19 or be admitted to hospital, and there is growing evidence that vaccinated people are much less likely to pass the virus to others.
Get tested - Take a lateral flow test twice a week, isolate immediately if you test positive. You should not come on to the campus if you have any symptoms of COVID-19. Please follow NHS isolation guidance and arrange for a PCR test. If you test positive, you MUST self-isolate and let us know through your line manager and our website.
Wear a mask - Face coverings are mandatory on campus and are a legal requirement in some public spaces including public transport and shops. Please continue to wear your face coverings if you are able to do so. Keep using the hand sanitiser provided and wash your hands frequently.
Try to reduce your social interactions  - Whilst there are no restrictions in the latest government guidance for Christmas parties and gatherings to be cancelled, we would advise caution and to discuss these in your teams.
We know that by encouraging our teams to follow this guidance we will continue to keep ourselves and our campus as safe as is possible.
Providing an update on our approach to January assessments before Christmas break
We recognise that the next essential update you need is to understand whether there will be any adaption to the examination and assessment approach we will adopt in January. We are currently reviewing those options based on the latest intelligence and commit to an update before the Christmas break.
Currently, plans for Semester 2 remain unchanged as announced last week, focused on in-person teaching on campus. The UK government has been clear in its advice.
Christmas support for staff and students
This can always be a challenging time of year for some staff and students and this year may have its own characteristics. It is important to remind your teams that our Christmas Support details for staff and students will go live shortly including our new Employee Assistance Programme services.
Thank you
Thank you for all the work and effort you have put in over the last 12 months and all you continue to do to deliver a safe, effective and inspiring environment for our teaching and research to flourish.
Nalin and April 
Professor Nalin Thakkar, Chair of the Campus Management Group and Vice-President for Social Responsibility
Professor April McMahon, Vice-President for Teaching, Learning and Students