Festive cups now available in Food on Campus outlets
16 Nov 2021
Three designs are available to brighten up winter days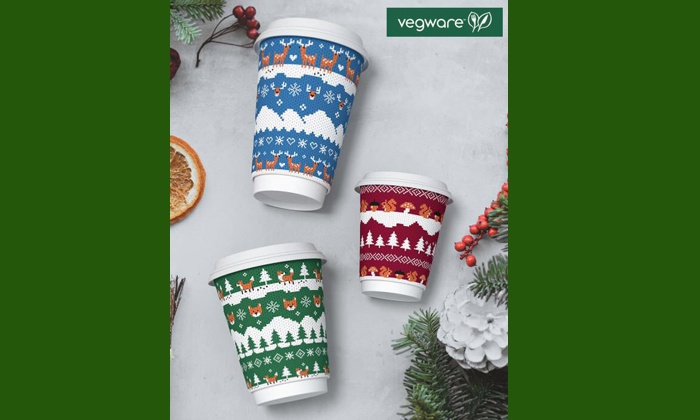 You can now have your Food on Campus hot drink of choice in one of our cup designs for the festive season. 
The Vegware cups are available in Christmas Squirrel (small), Christmas Fox (regular), or Christmas Stag (large).
Our Christmas drink offering will be available soon. In the meantime you can indulge with a Christmas pudding cookie or a gingerbread Christmas tree, from Food on Campus counters for £1.50 each.