Wi-Fi calling now available
09 Nov 2021
University mobile devices on Vodafone tariffs can now benefit from Wi-Fi calling to make calls and send texts when there is poor phone reception.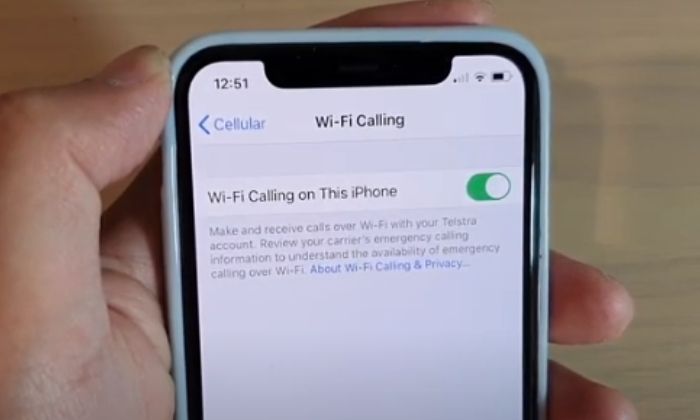 The Wi-Fi calling functionality has been made possible due to a change in our Vodafone setup, which consequently meant that short codes for University mobile numbers stopped working on 15 September 2021.
How does Wi-Fi calling work?
If you have poor mobile phone reception, but are connected to a Wi-Fi network, you can use Wi-Fi calling to make phone calls or send text messages. It is available on most University mobile devices and can be turned on in the phone settings.
Is there a cost?
Calls and texts made via Wi-Fi calling are charged the same as normal and come out of your calls and texts allowance (if you have one).
Please note that you will not be able to use Wi-Fi calling if you do not have a data enabled call plan. Wi-Fi calling does not use your data allowance, but your data connection needs to be enabled on your phone for Wi-Fi calling to work.
Will my device support Wi-Fi calling?
On the Vodafone website you can check whether your model of phone supports Wi-Fi calling and follow instructions to set it up.
For more information about Wi-Fi calling including troubleshooting tips and support options, please visit the IT Services website: