Remembrance Day 2021
09 Nov 2021
Colleagues invited to reflect and remember the members of the armed forces who have died in the line of duty at 11am on Thursday, 11 November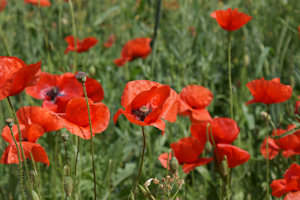 University colleagues are invited to mark Remembrance Day with two minutes' silence at 11am on Thursday, 11 November.
You can take time to reflect outside in The Quad and in other communal areas, or at your desk in the office or working from home.
This gives us the opportunity to remember the members of the armed forces who have died in the line of duty.
Further information
For our staff and students' stories and the profound impact World War I had on our University, visit: