Annual Doubleday Lecture with Dr Bola Owolabi, NHS England and NHS Improvement
03 Nov 2021
Registration is now open for this year's Doubleday Lecture which will take place online via Zoom at 2pm, 10 November.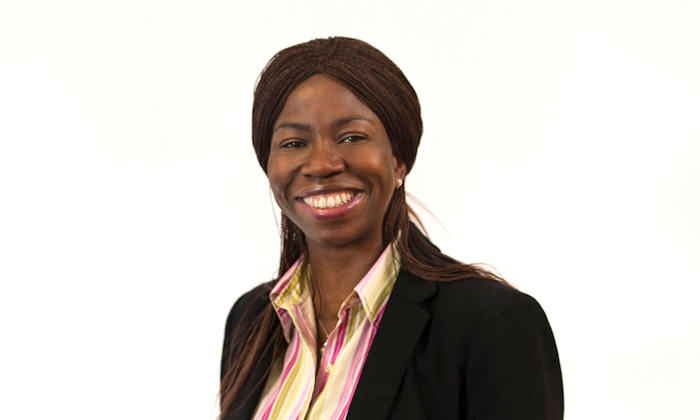 The 2021 Doubleday Lecture, hosted by The Doubleday Centre for Patient Experience, will be delivered by Dr Bola Owolabi, Director, Health Inequalities at NHS England and NHS Improvement, who is also the recipient of the 2021 Doubleday Award.
Covid-19 has highlighted health inequalities and Dr Owolabi is leading the NHS effort to accelerate progress tackling those identified during and beyond the pandemic.
An inspirational leader and an exceptional role model, Bola will widen your understanding about why reducing health inequalities is so important but she will also transform your thinking to a better place – don't miss this opportunity to hear her speak.

Registration
This lecture will take place online via Zoom at 2pm on Wednesday, 10 November (not on campus as previously advertised).

About Dr Owolabi MB BS DFFP MRCGP MSc
Bola works as a General Practitioner in the Midlands. Her particular interests in reducing health inequalities through Integrated Care Models, Service Transformation and using data and insights for Quality Improvement.
She has held various leadership roles at local, system and national levels. Until recently Bola was National Specialty Advisor for Older People and Integrated Person Centred-Care at NHS England and Improvement where she led the Anticipatory Care Workstream of the National Ageing Well Programme. She has worked with teams across NHS England/Improvement and the Department of Health and Social Care as part of the COVID-19 Pandemic response.
Bola is an alumnus of Ashridge Executive Education/Hult International Business School and holds a Masters degree with distinction in Leadership (Quality Improvement). She holds an NHS Leadership Academy Award in Executive Healthcare Leadership for Clinicians. Bola is a Generation Q Fellow of the Health Foundation, an independent charity committed to bringing about better health and health care for people in the UK.

The Doubleday Centre for Patient Experience
The Centre was established by the Edwin Doubleday Fund in 2015 as the first centre of its kind in England. The Fund was set up by the parents of Edwin Doubleday, a former medical student at Manchester who passed away before he could take his final exams.
The annual Doubleday Award and Lecture is granted to an individual of standing who has made a significant contribution to patient care and who, in turn, delivers a lecture at The University of Manchester.