New members appointed to the University's Board of Governors
03 Nov 2021
Eight new members have been appointed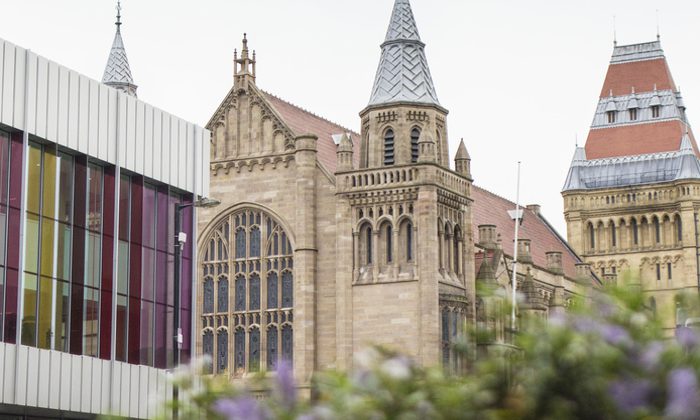 The University has announced the latest additions to its Board of Governors, with two students, two staff members and four lay members joining the group that carries ultimate responsibility for our University.
The Board of Governors is the University's governing body and has ultimate responsibility for its overall strategic direction. After an extensive consultative process, the Board approved Our future, the University's strategic vision and plan, and holds management to account for its delivery. The Board scrutinises and approves our Financial Statements and appoints the most senior staff, including the President and Vice-Chancellor.
The Board of Governors has 23 members, with a majority of lay, independent members with relevant experience, together with members elected by Senate and General Assembly to provide staff and student representation.
New Senate members
Two new Senate members of the Board were elected by Senate members earlier this year.  Professor Paul Mativenga is Chair of Multi-Scale and Sustainable Manufacturing and leads on Social Responsibility and Equality, Diversity, Inclusion and Access within the Faculty of Science and Engineering.
Dr Eric Lybeck is a Presidential Fellow in the Sociology of Higher Education, researching local and global dynamics between universities, cities and politics.
New student members
The two new student members of the Board are Melody Stephen and Miguel Gonzalez-Valdes Tejero. As elected General Secretary of the Students' Union, Melody is automatically a member of the Board. The Students' Union nominates an additional member of the Board from its elected sabbatical officers and has chosen Miguel to carry out this role in his capacity as Education Officer.
New lay members
We also have new lay members joining the Board (lay members are like independent non-executive directors and are not employed by the University), after a thorough and robust selection process. This includes advertisement, engagement with a specialist recruitment agency, shortlisting and an interview process. Recruitment to the Board is informed by a skills matrix agreed by the Board. This ensures that the Board has the skills and diversity required, with a balance of experience from public and third sector as well as the private sector, to oversee a very large and complex organisation which is values driven and with multiple stakeholders.
Philippa Hird 's roles include Chair of the NHS Pay Review Body, Vice-Chair of the Board of Trustees at AQA and a non-executive Director of the Board at Ordnance Survey.  Philippa recently retired from the Board at City University and her previous roles include Group HR Director for ITV plc.
Jatin Patel is the Chief Commercial and Marketing Officer at the Hastings Group. He has enjoyed a successful career in financial services and brings senior executive leadership experience in digital transformation and marketing. He also has a strong commitment to social mobility with experience of outreach activities and a secondment to the Department for Education earlier in his career.
Raoul Shah is the representative of the Alumni Association on the Board, having graduated with a degree in Textile Economics and Management in 1985. Raoul is the founder of creative communications agency, Exposure, which has a number of global clients as well as supporting emerging artists and pioneering start-ups. Raoul is a former trustee of the British Council.
Natasha Traynor has also been appointed as our first associate member of the Board: associate membership provides a mechanism to extend the skills and experience available to the Board and enable aspiring non-executive directors to gain Board level experience. Natasha brings more than ten years of experience of marketing programmes for some of the UK's largest commercial education companies. She is passionate about volunteering including serving as a school governor and has been a member of the Junior League of London, a civic leadership charity that trains its members to support partner charities to eradicate poverty in London.
President and Vice-Chancellor Professor Dame Nancy Rothwell is a member of the Board, which is chaired by Edward Astle, a non-executive director of BT Openreach and Chair of the social mobility charity, UpReach.
More information: