Appointment of Pankhurst Director
01 Nov 2021
Professor Niels Peek has been appointed as Director of the Christabel Pankhurst Institute for Healthcare Technology Research and Innovation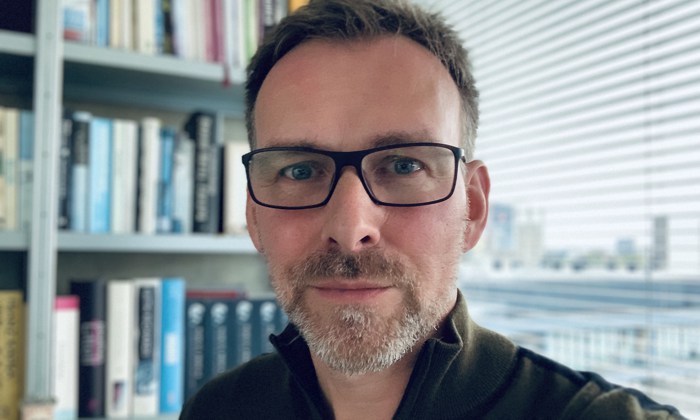 Professor Niels Peek has been appointed as Director of the Christabel Pankhurst Institute for Healthcare Technology Research and Innovation. He will take over from AVP Professor Chris Taylor who has acted as Interim Director since the launch of the Institute in January 2021.
'The Pankhurst' is a £25m initiative to promote needs-led health technology research and innovation, providing end-to-end support for translation into practice, and acting as an external flagship for the University's rapidly expanding cross-faculty health technology portfolio. A unique partnership between the University, NHS, business and local government, it will form an important part of the Greater Manchester health innovation ecosystem, working together to translate world-leading research into new products and services.
Niels is a Professor of Health Informatics in the School of Health Sciences, Digital Futures Lead for Health and Care and, currently, Digital lead for The Pankhurst. His experience covers the spectrum from basic research to practical applications in the NHS. Over the past year he has worked with Health Innovation Manchester developing the Greater Manchester Shared Care record, which is set to transform healthcare practice and research.
Accepting the appointment, he said "I am truly delighted to be selected to lead the Pankhurst Institute. The Institute will be instrumental in achieving Manchester's ambition to revolutionise health and social care services, with cutting-edge technologies that the University develops."
Professor Colette Fagan, Vice President for Research, said: "Under Professor Peek's leadership, the Pankhurst will act as a focus for exciting multidisciplinary research in an area of rapidly growing economic and societal importance, building on research strengths from across the University."
Professor Luke Georghiou, Deputy President and Deputy Vice Chancellor, said: "Health innovation is an important strand of the University's innovation strategy, and Professor Peek is ideally placed to lead this flagship development."