Women in higher education invited to 'The future is OURS'
17 Aug 2021
We're delighted to announce that the UK's most successful female swimmer, Rebecca Adlington OBE, will be a plenary speaker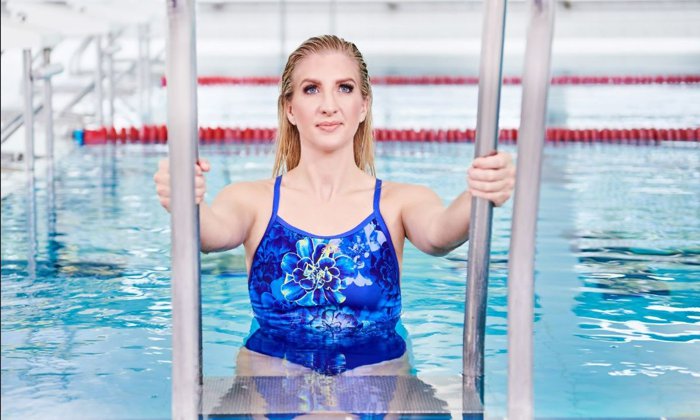 Women working in higher education are being invited to attend an online conference organised by the Women's Higher Education Network (WHEN).
Called 'The Future is OURS' the event takes place between 6-10 September 2021. 
Our University's incoming Director of People and Organisational Development Adèle MacKinlay is Director of Development at WHEN and will be facilitating a workshop at the conference. 
Adèle will also be talking to Olympic gold medallist Rebecca Adlington OBE. During this candid conversation, Becky will reflect on the fairy tale moment of winning two Olympic gold medals at the Beijing Olympics, explaining why success can be as much about hard work and mindset as it is about talent. She will go on to talk about the importance of building emotional resilience and how this has helped her to embrace change, overcome adversity, and help others to fulfill their goals, creating a legacy she can be extremely proud of. 
Adèle said: "Whilst there is still much uncertainty ahead of us, this is a great opportunity to challenge ourselves and our institutions, to embrace change and move forward together to build the kind of future we want for women working in HE."
Dr Sarah Mohammad-Qureshi from our Equality, Diversity and Inclusion team will be speaking at the event and Vikki Goddard, Director of Faculty Operations in the Faculty of Biology, Medicine and Health Sciences, is a member of the WHEN Advisory Panel.
Register
Registration is now open.  For WHEN members this is just £48 for the full week of the conference, or £96 for non-members.