Industrial Biotechnology research beacon shortened to Biotechnology
26 May 2021
The name change has been agreed following a consultation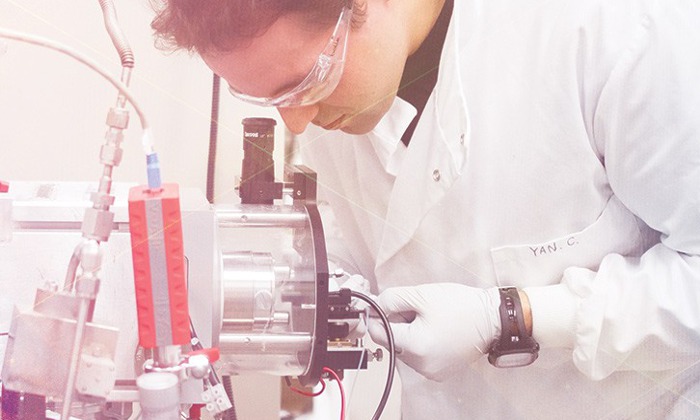 The industrial biotechnology research beacon, one of our University's five research beacons, is to be renamed to biotechnology to better reflect the breadth and depth of our research.
The decision to change the name has been agreed in consultation with key academic and Professional Services stakeholders, following a thorough review of the beacon's impact in our communications strategy over the last six years.
The change comes at a time when communicating research to key audiences is more critical than ever. As society recovers from COVID-19 and we look towards a more sustainable future, the renamed beacon will enable the University to profile how biotechnology research can play a significant part in the recovery, from health innovation through to energy initiatives.
Professor Rob Field, Director of the Manchester Institute of Biotechnology (MIB) said: "The name change will allow us to better reflect the excellent research that is carried out within biotechnology, not only in the Faculty of Science and Engineering but across the whole University.
"This offers us an exciting opportunity to showcase Manchester's expertise and position ourselves as a leader in the field."
Professor Nigel Hooper, Associate Vice-President for Research, said: "Biotechnology impacts upon all our lives, whether we realise it or not. This name change will help us to showcase the breadth of biotechnology expertise held within the University communicate with a wider audience and raise the profile of our biotechnology research.
"It will also help us explain the role biotechnology can play in rebuilding society as we emerge from the COVID-19 pandemic and how it can contribute to our net zero carbon future."
The name change will come into effect from Tuesday, 1 June. All websites and associated materials will be updated in the coming weeks.