Deadline approaching to register student volunteer hours
26 May 2021
Students need to register volunteer hours before Monday, 31 May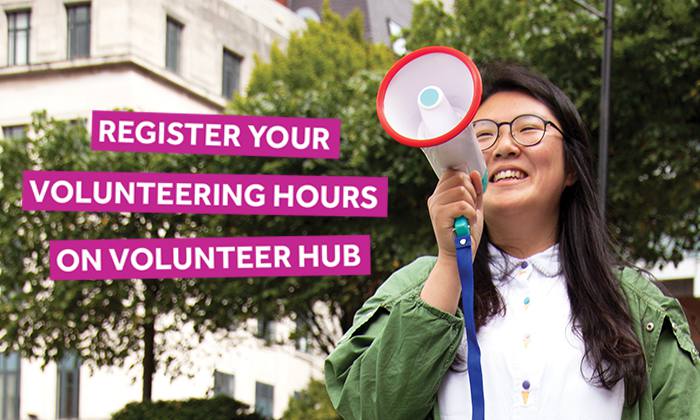 We need your help to encourage undergraduate students to register any volunteering hours they've completed on the Volunteer Hub.
The deadline is Monday, 31 May and submitting these hours counts towards the Stellify Award. This year, final year undergraduates only need 25 hours to qualify which they can still accrue by volunteering from home.
How can I help?
Are you running a volunteer project? Log those hours
If you run a project that uses student volunteers, please post the hours for your volunteers on Volunteer Hub. You can also encourage any students who you know who volunteer, to ask their organisation to post their hours for them.
If a student has found a volunteering position independently (that's not advertised on the Volunteer Hub), they will need to upload their hours themselves under 'independently sourced hours'. They can follow the instructions from our quick 'How to' video.
Remind students of the Higher Education Achievement Record (HEAR)
If students aren't aiming for the Stellify Award, they should still log their hours. If they complete the 'Make a Difference' section it will appear on their HEAR record. They can share their transcript with potential employers as a verified account of their volunteering.
If you know students who are experiencing any issues with logging hours or are struggling to meet the deadline, please ask the student to email us at volunteers@manchester.ac.uk and our team can look into extending their deadline.