Great British Menu dishes up finale at Jodrell Bank
26 May 2021
Fans of BBC cookery competition Great British Menu were served up a culinary treat with the series finale at Jodrell Bank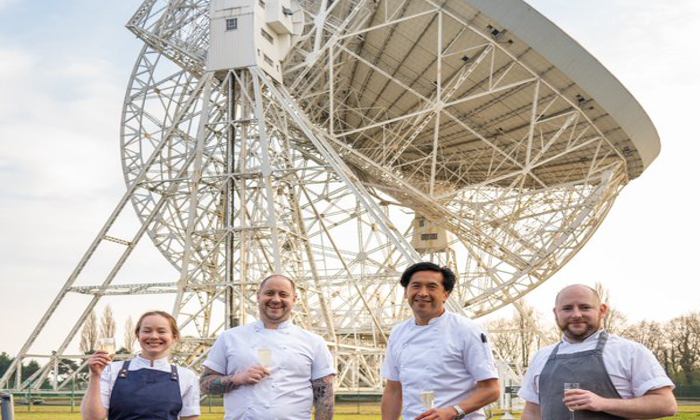 For nine weeks, chefs from across the UK have been competing for the honour of representing their region or nation at the Great British Menu finale – the banquet.
Four chefs cooked for some of the finest scientific minds and inventors, with one chosen by the assembled guests as Champion of Champions. 
Presented by chef Andi Oliver, the banquet location was Jodrell Bank in Cheshire, a UNESCO World Heritage Site and home of the iconic Lovell Telescope.
Due to the government's pandemic recommendations, this was also Great British Menu's first outdoor banquet. The guests were served the winning starter, fish, main course and dessert in a large marquee with full social distancing. 
The episode aired on Friday evening, but if you missed it, you can watch it on BBC iPlayer.