Call for participants: 100 Black Women Professors Now!
10 May 2021
Unique 12-month accelerator programme for Black women academics working in UK higher education institutions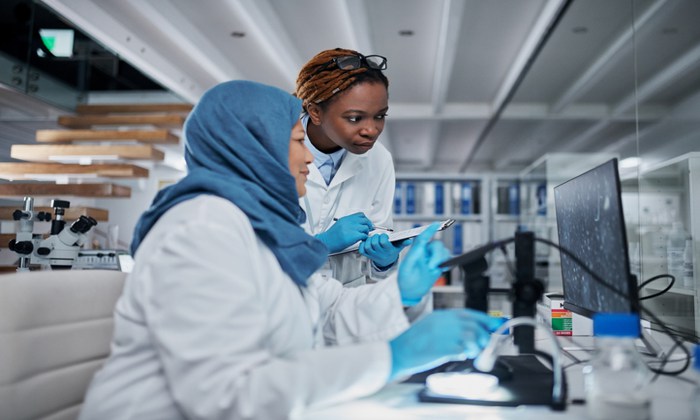 The Women in Higher Education Network (WHEN) is launching a new targeted developmental programme with a select number of universities.
'100 Black Women Professors Now!' (BWPN) is a unique 12-month accelerator programme for Black female academics working in UK higher education institutions. The programme aims to propel equity of opportunity and to deliver a step change in progress for the sector.
The programme has been developed by WHEN to address how there is a specific and critical underrepresentation of Black women in every stage of the higher education academic talent pipeline.
The programme was co-designed by our Equality, Diversity and Inclusion Advisor, Dr Sarah Mohammad-Qureshi, who said: "I'm delighted that The University of Manchester has signed up as one of the first universities to take part in this flagship programme. Whilst we recognise that there are many groups of staff who are underrepresented at the University, Black women are severely underrepresented at all levels and in all disciplines.
"This programme is unique as it doesn't put the onus on the participants to 'fix the issue', but facilitates equality of opportunity and provides learning for senior leaders at the institute."
Programme participants will benefit from mentorship, career coaching, action learning and peer group coaching, networking, master classes, campaign and profile-raising opportunities.
Participant criteria:
Identify as women of Black African and Black Caribbean heritage
Hold an academic post, with a contract length which covers the length of the programme (expected to be until May 2022)
Have a desire to become a professor and have the potential to reach professorship
Willing to participate fully in all programme activities
Willing to act as and be promoted as role models within the sector
Willing to support other women with their development now and in the future
The deadline for applications is Thursday, 27 May.
Our University has committed to a number of fully-funded places on the programme. If you meet the criteria and are interested in participating, please email the programme coordinator, Sarah Mohammad-Qureshi for further details and an application form at: