How we're developing knowledge and skills to achieve the SDGs
21 Apr 2021
Our students are working across traditional disciplines and in more collaborative ways to tackle 21st century challenges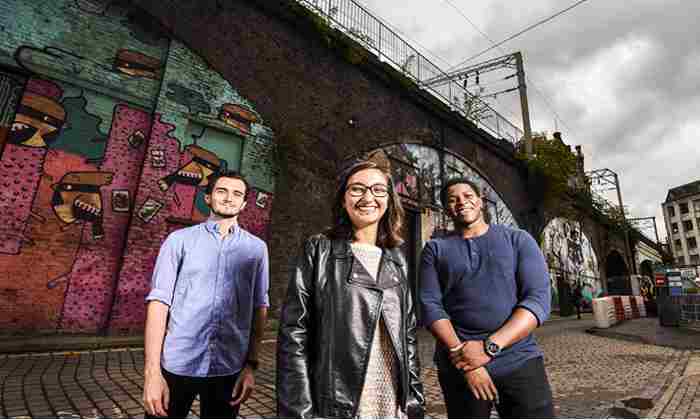 Our University College for Interdisciplinary Learning (UCIL) delivers flexible, interdisciplinary courses that are available to all students and can be tailored to their interests and career ambitions, no matter what the subject of their degree. 
UCIL courses are part of Stellify, our package of activities that encourages students to develop their skills and experiences by tackling the key questions facing society in the 21st century.
There are 34 courses that any undergraduate student can take to broaden their horizons, ranging from mental health, cybersecurity and Artificial Intelligence to climate change, equality, diversity & inclusion (EDI) and sustainability.
More than 350 students every year take Creating a Sustainable World: 21st Century Challenges and the Sustainable Development Goals, a flagship unit that was introduced in 2019-20. This presents the concept of sustainable development and explains the basis of partnership working that underpins the SDG approach. It offers a unique opportunity for students to engage with multiple real-world challenges and develop applied knowledge and skill-sets that are highly prized by employers from the public, private and third sectors.
The unit has been exceptionally well received. One student said: "The content is amazing! And I love how in the modules it encourages students to be more sustainable and take accountability for actions".
A further unit, Creating a Sustainable World: Applying the Sustainable Development Goals, has been launched for 2020/21.
Professor Cathy McCrohan, Director of the University College for Interdisciplinary Learning, says:
"UCIL course units attract students from right across the University, who work together to bring their different disciplinary perspectives to confront the big challenges faced by the world, including the SDGs. Courses are taught by pan-university teams of academics and researchers and provide students with knowledge and skills to become global citizens and leaders for tomorrow".