How our cultural institutions are leading the way on sustainability
21 Apr 2021
Our cultural institutions continue to be at the cutting edge of climate change education, engagement and action.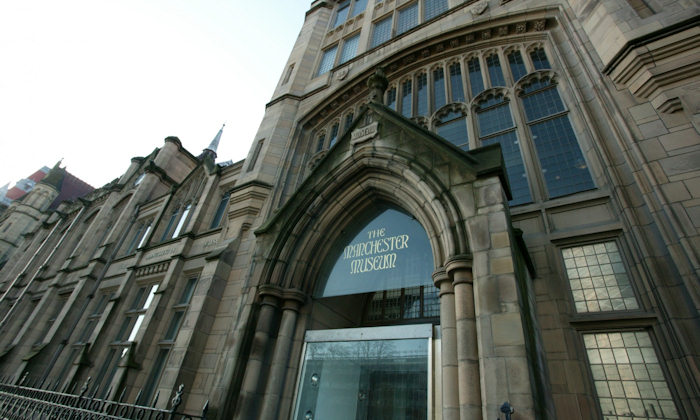 Our University's Manchester Museum, Whitworth gallery, Jodrell Bank Discovery Centre and John Rylands Library engage with 1.3 million members of the public each year - helping people to understand and address the Sustainable Development Goals.
In partnership, our cultural institutions play a leading role supporting communities and the city's recovery. The institutions work closely with educational organisations, schools, charities, community organisations and civil society to ensure our city is sustainable, healthy, and thriving.
Manchester Museum and the Whitworth are two of our University's public-facing cultural institutions that support more sustainable communities by engaging with people of all ages across our city-region. Together with our researchers, their public engagement work has been instrumental in Manchester's status as the UK's first World Health Organization Age-Friendly city. The Whitworth's exhibition 'Danger! Men at Work' was co-curated with older male residents in a local care home.
Manchester Museum will establish the world's first Centre for Age Friendly Culture, in partnership with the greater Manchester Ageing Hub, dedicated to developing more opportunities for older people's cultural participation, leadership and global partnerships. It will act as a beacon for the role of arts and culture in ageing well.
At the other end of the age-spectrum, our Whitworth gallery has organised a child-led exhibition 'We are 11' and puts on regular 'Art Baby' sessions for new-borns and their parents and grandparents.
Our University is committed to playing our full part in Manchester's ambitious 2038 zero carbon target, and Manchester Museum was the world's first carbon-literate museum, holding a Gold Award with the Carbon Literacy Trust.
Esme Ward, Director of Manchester Museum said: "As the world's first Carbon Literate Museum, Manchester Museum is urgently transforming how we work locally, nationally and globally to build more sustainable futures, inspire post-pandemic recovery, and tell new narratives of hope and belonging.
"The Sustainable Development Goals frame the museum's work and vision to build understanding between cultures and a sustainable world. Their blueprint inspires us all to create and embed a new ethics of care – for our collections, but also for people, environments, ideas and relationships – and ensures that, in caring for the past, we also stake a claim on what matters most in the future."