How we're addressing sustainable food consumption
21 Apr 2021
Our award-winning initiatives are helping to tackle food poverty, preventing waste, and supporting local and worldwide projects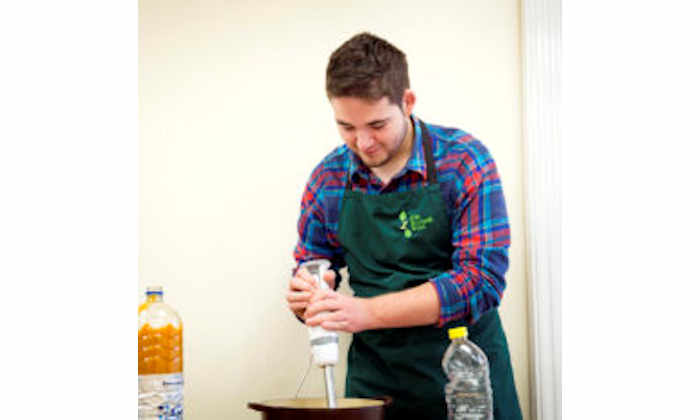 We support the Humanity Giving Back charity through food donations and staff volunteering. The charity was started by one of our chefs Janice Stephenson, and our University now regularly donates surplus food from our campus outlets and halls of residence to shelters for homeless people and those experiencing domestic violence.
Throughout our campus, we sell bottled water by One Water, an ethical company that donates their profits to fund clean water projects in Africa. To reduce the use of plastic, staff and students can access free tap water to fill their own bottles at our campus food outlets. 
We won the Sustainable Business Award at the UK's prestigious hospitality and catering awards, the Cateys. 
We work with local suppliers such as Manchester Veg People to keep food mileage and carbon emissions to a minimum. We encourage Meat Free Mondays, and vegan options are part of our campus outlet and halls of residence menus. Where meat is used, we only source from suppliers who strive for high welfare standards. Any products containing palm oil must be sustainably sourced. Our milk is 100% organic.
In addition, all our catering and food outlets support fairtrade producers.
Elsewhere on campus, we're proud to have the UK's first student-run foodbank, and the Student Action-run Incredible Edible aims to connect local communities with disused plots that are turned into citizen allotments to grow food.
Assistant Director Estates and Facilities and Head of Campus Services, Alison Shedlock said: "We're really proud of how our colleagues have not only engaged with this work but even initiated projects. This is one of the greatest benefits of working here at the University – across campus, we are all able to make an impact on our world."